Degree: It is considerably more necessary for Technology students, teachers, and principals to read this post in order to make the best decision possible.
What is the name of this well-known figure?
What is this widely known name?
Do many people who are aware that this is a university have any idea what kind of education they provide?
What is its worth?
Why isn't this getting out to the general public? What is the root of its illiteracy?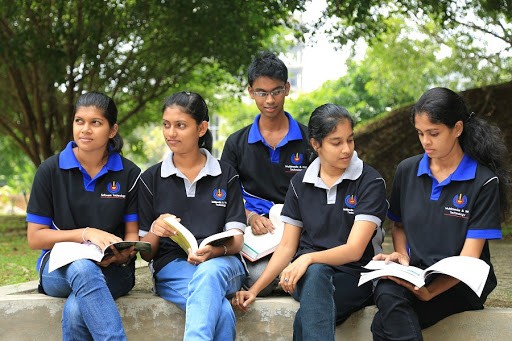 This issue arises from the very beginning.
The majority of people are familiar with UNIVOTEC as a "Technical College." It's just because the term #Tec comes at the end. The actual meaning, on the other hand, is
"University of Vocational Technology"
Uni+Vo+Tec = Univotec
Yes, it is a university, and it is Sri Lanka's only technical university. Like all other universities, it is a government-run institution. It is not because of its defects that it is unaware of the worth of its reputation. The key reason for this is its uniqueness. So, as a fallow, allow me to list those reasons.
This is handled by a distinct Ministry. Because it is part of the Ministry of Skills Development and Vocational Training's own unique structure, which has not been adopted by other universities. The fact that the importance of this university has not been realized by the general public is significant.
The fact that this university degree is absolutely different from those offered by other universities is also one of the reasons for its lack of recognition.
Its worth is hidden from the general public due to the fact that it offers a Bachelor of Technology degree (B.Tech). Another factor is the misconception that Sri Lanka is only known for B.Sc degrees.
Because this institution admits students with Advanced level (A/L) Technology Stream qualifications and students with NVQ (National Vocational Qualification) level 5,6 (Diploma), many of them go unrecognized and perceive it as a university.
All of them are due to a lack of awareness about this university; the first is a lack of understanding that only individuals who have finished the Advance Level (A/L) are able to join the university . One should come out of this belief with this mindset.The reality that no one realizes that students who pursue NVQ courses are far superior and have unique specialties in many ways than students with advance level qualification.
This university, which was founded for such gifted students, is currently enrolling A/L students who received good grades in the technology stream, which is a really happy thing.
Students at universities are well-versed in the credit system. Each university sets its own credit requirements for the degrees it offers. The higher a university's credit rating, the higher the degree's quality. This University of Vocational Technology has received #180 in that credit system. As a result, it is one of the highly ranked colleges with the highest credit value system.
Not only that, but there are three different sorts of engineering courses to choose from. as an example
Building Services Technology
Mechatronics Technology
Manufacturing Technology
There is no doubt that all degree programs offered by this university are entirely in line with the global market, albeit under different titles. This is the University of Vocational Technology, also known as "Univotec."
Meanwhile, I, like you, am perplexed as to why, despite having such a high level of competence, this has yet to enter the public consciousness due to the following facts.
Intellectuals who were unaware of the university's worth were unable to convey the truth and fame of the university.
Well-known schools that are unfamiliar with this university's fundamentals
Because it is a new university celebrating its tenth year in a row.
Because it is difficult to distinguish itself by being located in a geographical location where the other two well-known institutions. such as
It is that this university has not known by many due to that of the majority of the Sinhala speaking community  as well as  the tamil speaking graduates are low in numbers in there.
Some of you may have got the idea about this university as a result of reading this article. As a result, let us all like and share this post to help boost the number of graduates in our community by clicking on the link below, which has now opened applications for you to apply for a degree program at this University of Vocational Technology.
Univotec Admission Academic Year 2021 – University of Vocational Technology Sri Lanka
Calling Applications for Degree Programmes – Admissions Academic Year 2021 (Student Intake)
https://www.mrjobs.info/courses-by-university-of-vocational-technology/